"You are gonna tell me what I want to know. It's just a question of how much you want it to hurt."  — Jack Bauer, Season 5
Something kinda fun to ring in the New Year…
Did you know that a new "24" TV series is about to debut? Yup! "24: Legacy" will premiere on Feb. 5, 2017, on the Fox Network. No Jack Bauer, though. Corey Hawkins stars as Eric Carter, "A military hero who returns to the U.S. with a whole lot of trouble following him back. With nowhere else to turn, the man asks CTU to help him save his life while also stopping one of the largest-scale terror attacks on American soil." (IMDB plot summary) It's too bad Kiefer Sutherland opted not to return, but I am still optimistic and looking forward to the new show.
For Christmas 2015, I received a copy of the book Secrets of 24: The Unauthorized Guide to the Political & Moral Issues Behind TV's Most Riveting Drama as a gift. (Note: It was published prior to the debut of Season 7.) It's a great choice for me, since it mixes the subjects of my two blogs. It has been a year now, and I haven't yet worked it into my reading schedule. But, I was recently skimming through it and got an idea for a blogpost. This one, in fact.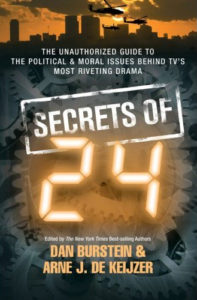 Interspersed throughout the book's text — which includes articles by and interviews with various journalists, writers, actors, experts of different kinds, etc. — are little sidebars, "quick takes on the facts, humor, and breadth of voices and ideas generated by '24′". So, I have chosen 24 of my favorites to share with you. A few are funny or merely informative, but most give insight into the show, the central character of Jack Bauer, and their influence by and on American culture. Hope you like…
—
Among the boldface names who are fans of the show: Dave Barry, Dick Cheney, Bill Clinton, Jim Cramer, Billy Crystal, Tony Danza, Trent Dilfer, Geena Davis, Bill Gates, Laura Ingraham, Stephen King, Rush Limbaugh, John McCain, Jim McMahon, Donald Rumsfeld, Seal, Barbra Streisand, Clarence Thomas, and Tina Turner.
"We do want democratic process, but we also want justice. And the show allows us to have both, and that's why we love it."  — David Heyman, terrorism scholar, Center for Strategic and International Studies
"We always had the idea of this King Lear story, of Jack being the prodigal son, the guy who was his father's favorite but turned against his dad, and the less favorite son took over the empire. In some ways, you get to see that his family is his destiny."  — '24' executive producer Howard Gordon on the plan to give Jack Bauer "genetic responsibility for a lot of the misery by association" in Season six, when he duels with both his brother and his father
"An America that looks to Bauer rather than Batman is an altered nation indeed."  — Ezra Klein, blogger and writing fellow, The American Prospect
o  Jack Bauer has been to Mars. That's why there's no life on Mars.
o  Superman wears Jack Bauer pajamas.
o  How many CTU special agents does it take to change a lightbulb? Twenty. Nineteen to set up a perimeter, while Jack Bauer tortures the lightbulb into revealing the whereabouts of the socket. [Ed. Note: I think the better answer is, of course, twenty-four.]
— sampling of Internet humor about '24'
"The show reflects where we are in the culture at this moment in time. Every generation has it. There's social transformation going now in the way we see the world, domestic policy, foreign policy, domestic intelligence, and foreign intelligence. All these things are becoming blurred, as are the questions that we have to face on morality. And the show does a really great job of trying to put those questions on a personal level for all of us. We're all Jack Bauer in our hearts."  — David Heyman, terrorism scholar, Center for Strategic and International Studies
"I have fallen in love with another man. For the past five months we have been meeting in a dark room every Sunday night, while the children are tucked up in bed and my husband snores upstairs. It is crazy because I know he would love him too, but he lacks the stamina that this relationship requires. So it's just me… and Jack Bauer…. His sense of duty is unbreakable. His idea of a hot date is to bundle you into the boot of a mercenary's car and he is more interested in speed-dialing the office than sex. Yet there is a vulnerability about Jack where women are concerned. Tenderness even. He would lay down his life to get you home safely and maybe, just maybe, this time you could make him stay."  — Sheila McClennan, The Guardian (UK)
"Characters that push things over the limit are interesting characters. It's very natural to create a character like that in the world of terrorism because there are so many difficult moral, ethical and legal dilemmas, political dilemmas, that constantly arise. You want a character that's over the edge a little."  — Robert Cochran, co-creator, '24'
"When men watch Tony Soprano and Jack Bauer they enter into a contract with the characters. They watch and savor the brutality but recognize how pathetic these heroes are. Guys watch TV shows such as 'The Sopranos' and '24' and see all the horror, humiliations and complications of being male. Tony Soprano and Jack Bauer are not role models to emulate. They are case studies to brood upon. They are a warning. Every man knows that."  — John Doyle, Globe and Mail (Toronto)
According to co-creator Joel Surnow, the first few episodes of '24' were heavily influenced by the movies Three Days of the Condor, La Femme Nikita, and The Day of the Jackal. But these episodes were "in the can" before 9/11. Afterward, and in fact for every season after the first, Surnow says the plots were influenced by "real events."
"While we don't try to represent any kind of real truth — obviously 24 hours in the format makes it impossible — we try to, I think, present an essential truth, or an essential problem. So when Jack Bauer tortures, it's in a compressed reality… We try to compress these arguments and these issues and dramatize them in obviously very unreal ways, but hopefully in dramatic and compelling ways. And that's really ultimately our master… making a compelling, 'adrenalized' TV show."  — Howard Gordon, executive producer of '24'
"'24' dispenses with the politically correct evasions that pervade prime time episodic television…. It identifies the terrorist enemy without flinching and lets the good guys fight to win — without apologies."  — Christian Toto, The Washington Times
"In this age of terror and worldwide insecurity, '24' created the illusion of an all-American superagent on whose watch the bad guys, whether Muslims or Russians or shady white men, would inevitably blow off their sorry behinds. It was political comfort food."  — Andrea Peyser, the New York Post
"'24' was well into production when the terrorist attacks on September 11 happened. The effect on the show was that Fox's legal department reviewed the first few episodes and made us recut the sequence where the 747 blows up at 36,000 feet (11,000m). Fox did not want to show the actual plane exploding in the air. It also meant that an extensive aerial sequence which was to have been shot by a second unit downtown was shut down and we had to substitute Glendale for downtown."  — Jon Cassar, director and producer of '24'
Over six seasons, the enemies depicted on '24' have included mercenaries, Serbian nationalists, Arab terrorists, American oil executives, Mexican drug lords, corrupt British businessmen, the Chinese, pseudo-Chechen terrorists, a vast right-wing conspiracy based in the White House, more Arab terrorists, rogue Russian officials, and, of course, Jack Bauer's own father and brother.
"Then the angel told her: Do not be afraid, Mary, for you have found favor with God. Now listen: You will conceive and give birth to a son, and you will call His name Jesus. He will be great and will be called the Son of the Most High, and the Lord God will give Him the throne of His father David. He will reign over the house of Jacob forever, and His kingdom will have no end."  — Luke 1:30-33 (HCSB)
There are a few journalists/broadcasters — most of them "old school" — who are known not just for presenting the news but for sharing thoughtful commentary and personal insights about current events and holidays. While perhaps not as prolific in this area as, say, Paul Harvey or Andy Rooney, the respected news correspondent Harry Reasoner was indeed known for his articulate commentary.
This particular piece is attributed to different years and places, depending on who you read, and there are slightly different versions of it. According to biographer Douglass K. Daniel (Harry Reasoner: A Life in the News), Reasoner originally penned it back in 1962, when working for "Calendar". He shared it with the larger "60 Minutes" audience in 1969 and again on the "ABC Evening News" two years later. Reasoner said that he received more viewer mail about this piece than about anything else he ever did.
Ladies and Gentlemen, Mr. Harry Reasoner…
—
"What Christ Looked Like"
The basis for this tremendous annual burst of gift buying and parties and near hysteria is a quiet event that Christians believe actually happened a long time ago. You can say that in all societies there has always been a midwinter festival and that many of the trappings of our Christmas are almost violently pagan. But you come back to the central fact of the day and quietness of Christmas morning — the birth of God on earth. It leaves you only three ways of accepting Christmas.
One is cynically, as a time to make money or endorse the making of it.
One is graciously, the appropriate attitude for non-Christians, who wish their fellow citizens all the joys to which their beliefs entitle them.
And the third, of course, is reverently. If this is the anniversary of the appearance of the Lord of the universe in the form of a helpless babe, then it is a very important day.
It's a startling idea, of course. My guess is that the whole story — that a virgin was selected by God to bear His Son as a way of showing His love and concern for man — is not an idea that has been popular with theologians. It's a somewhat illogical idea, and theologians like logic almost as much as they like God. It's so revolutionary a thought that it probably could only come from a God that is beyond logic, and beyond theology.
It has a magnificent appeal. Almost nobody has seen God, and almost nobody has any real idea of what He is like. And the truth is that among men the idea of seeing God suddenly and standing in a very bright light is not necessarily a completely comforting and appealing idea.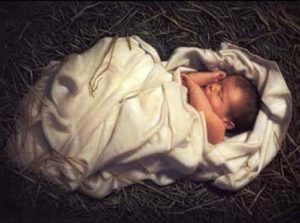 But everyone has seen babies, and most people like them. If God wanted to be loved as well as feared, He moved correctly here. If He wanted to know His people as well as rule them, He moved correctly here, for a baby growing up learns all about people. If God wanted to be intimately a part of man, He moved correctly, for the experiences of birth and familyhood are our most intimate and precious experiences.
So it goes beyond logic. It is what Bishop Karl Morgan Block used to call a kind of divine insanity. It is either all falsehood or it is the truest thing in the world. It either rises above the tawdriness of what we make of Christmas or it is part of it and completely irrelevant. It's the story of the great innocence of God the baby — God in the form of man.
And it is such a dramatic shot for the heart, that if it is not true for Christians, nothing else is, because this story reaches Christians universally and with profound emotion. So, if a Christian is touched only once a year, the touching is still worth it, and maybe on some given Christmas, some final quiet morning, the touch will take.
Because the message of Christmas IS the Christmas Story. If it is false, we are doomed. If it is true, as it must be, it makes everything else in the world all right."
—
Now, I don't know what Reasoner's religious beliefs were, and I would have some disagreement with the ideas of "beyond logic" and "divine insanity" and perhaps quibble on a couple other bits. The piece certainly touches on different aspects of the Incarnation that bear further examination. (Another time, perhaps.) But, overall, I found it to be honest, thoughtful, perhaps even challenging. Hope you enjoyed it, too.
Merry Christmas to you and your family!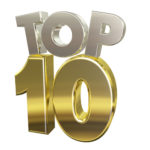 It's that time, again. Time for another year-end list of "top posts" on various topics from preceding years (including the one just ending). I try to pick those that are "evergreen", though, or at least still interesting/entertaining. In case you're curious, here are the previous lists: "Celebrating 5 Years of AVftR (plus a Top 10)!", "Top 10: The Sequel", "Top 10: The Threequel". Between those and this one, hopefully you'll find a few posts of interest that you might otherwise have missed.
—
"Church, Family, and Immigration Law" (3 parts)
"Almost everything you read these days about immigration law, especially the recently-passed Arizona legislation, has to do with what exactly does the law say, is it racist, what does "reasonable suspicion" mean, will good citizens be unfairly targeted and inconvenienced, will immigrants' rights be abused, should law enforcement officers "waste" their time trying to identify and arrest illegals, etc. But, there are other concerns to consider, as well.

As author Jenny Hwang puts it in her article "Arizona's Border Crisis" in Christianity Today's guest opinion column (5/12/2010), "I have read the entire Arizona law and fear that there will be many unintended consequences that will impact not only hundreds of families in Arizona, but also Christian ministries and churches that serve immigrants in Arizona." [Beyond the usual issues, I would like to examine] what Ms. Hwang has to say on the issues concerning families and ministries and make a few comments of my own."
"Everybody's got "rights". Just ask 'em!

Rights to freedom of _________. Natural rights. Human rights. Civil rights. Property rights. Privacy rights. Abortion rights. Women's rights. Gay rights. Marriage rights. Workers' rights. The right to a minimum wage. The right to free healthcare. The right to clean air. You name it, and somebody's gonna claim it. Everybody's so sure they've got all these rights,… but why? What are rights? Where do they come from?"
"Must Christians Accept Evolution?"
"The simple answer to the title question is "Yes"… or "No"… or "Sometimes".

If you talk to (or read) many devotees of Darwinian evolutionary theory, either professional or layman, you will often find them perplexed as to how any "rational" person can deny the "fact" of evolution. For them, it is so clearly the only valid explanation for life's history that, for one to not accept this obvious truth, you have to be either a) ignorant of the evidence or just misunderstand it; or, b) blinded by religious dogma. (Maybe both.) Or, possibly, c) you believe the evidence points to evolution but are deceitfully using ID/creationism for personal gain. (Fame? Limited. Fortune? Very limited. Thrill of being an iconoclast? I suppose, maybe. Actually, being a science professional who is a "Darwin denier" is more likely to earn you scorn in your profession and cost you friends and tenure, maybe even your job.)"
"Costumes, Candy, and Courting Evil"
"I'm not really into Halloween. Haven't been for years. Sure, in my early years, I did the whole trick-or-treating thing…. Now, as a single adult, Halloween has just become that one night of the year that little kids (and big ones) come knocking on my door, while I "hide" in the dark and hope they go away. That's right. I don't even give out candy. I'm such a grinch! (No, wait. Wrong holiday.)

Yet, I have to admit that I sometimes envy people having fun in their costumes, goofing around, etc. So, would I join in, if the opportunity presented itself? Can a conservative Christian like myself, who believes in demonic entities and the "spiritual warfare" going on about me, in good conscience participate in Halloween parties, trick-or-treating, or celebrations of any sort? Well, it depends…."
"The Scientific Method" (2 parts)
"So, what *is* the "scientific method", anyway? As with the definition for "science" (and a number of other things), if you ask a dozen scientists or philosophers of science to define or explain the scientific method, you'll probably get a dozen (or more) variations on an answer. But, before I try, I think a brief bit of history is in order….

Roger Bacon, who was himself heavily influenced by Robert Grosseteste, is called by many the "father of modern scientific method". The investigative approach we now call the "scientific method" — though it has since been refined — was so closely identified with his descendant, Sir Francis Bacon, that it was known as the "Baconian method"."
"Primer on Origins Views for Christians" (4 parts, despite them all being numbered "X of 3")
"As an admin at the "Old Earth Creationists" Facebook Group, I've been reminded on multiple occasions that not everyone, even within the Christian community, is aware of the various positions held by orthodox Christians — historically and currently — on the matter of origins…. Many people, both Christian and non-Christian, think that there is only one position on these matters that is "biblical" and consistent with orthodox Christianity….

My goal for this series of articles is to present the basics of these three general positions, as well as alternative categories. I'll also define "Intelligent Design" and discuss how it fits in. Finally, I'll briefly explain several ways that Christian scholars have developed to understand and interpret the Creation Days of Genesis."
"Newsweek Tells Christians They Are Wrong"
"Continuing a time-honored tradition among skeptics and atheists, especially around this time of year (and Easter), Newsweek published a major article informing Christians — conservative ones, at least — where they go wrong in regards to the Bible…. In his screed, Eichenwald rails against the ignorance, inconsistency, and bias of Christians, while seemingly oblivious to his own. He marshals many "evidences" — somewhat scattershot, though within sections — to cast doubt on the authenticity and reliability of the Bible and seeks to denigrate those who credulously believe in it, while not really knowing the truth about it…. There is a lot of truth in several of Eichenwald's initial pronouncements…. As for the broader message of the piece, however, Eichenwald greatly overstates his case."
"In Search of the Best Bible Translation"
"Most people — at least, in "the West" — know that there are several different versions or "translations" of the Bible, and most who read it with any (semi-)regularity have their favorite. We all have our reasons…. Outside of the "woodenly literal" translation one might find within a Hebrew/English or Greek/English interlinear, English translations range along a spectrum of "formal equivalence" (aka "word-for-word" or "essentially literal") to "dynamic equivalence" (aka "thought-for-thought" or "functional equivalence"), with those on the latter end becoming increasingly paraphrasitic and less accurate. Over the years, I have owned some on both ends (e.g., KJV –> Living Bible) and in the middle (e.g., NIV 1984), and they all have their pluses and minuses."
"On the Resurrection Hypothesis" (5 parts)
"Most people these days use the "minimal facts" approach popularized by Gary Habermas, laying out the 4-6 lines of evidence that are accepted "by nearly every scholar who studies the subject, even the rather skeptical ones." It is a great method, eliminating as it does some of the more controversial aspects. Some of those minimal facts were already addressed in my posts about the death and burial of Jesus. The rest are included in this series, but I have also included additional helpful information, such as the bit about testing historical explanations given below. As with the earlier posts, I have summarized the source material as best I can, with a few additions of my own…."
"Mr. Peña Nieto, Pay For That Wall!"
"The subject of immigration, and particularly of illegal immigration, into the U.S. has been a hot potato for several years now, and it's only heating up during the run-up to the 2016 elections. Republican Presidential candidate Donald Trump recently gave a speech in Phoenix, AZ, in which he laid out his official position on the matter…. What I want to focus on is Trump's longstanding and consistent call for an "impenetrable, physical, tall, powerful, beautiful, southern border wall" along the border with Mexico and, especially, his insistence that he will make Mexico pay for it. That one has had me stumped for awhile and shaking my head every time I heard him say it…. According to the narrative by many news outlets, Trump doesn't really have a plan for paying for his proposed wall, let alone for making Mexico pay for it. In fact, Trump *has* mentioned some ideas on this, and he even provided a two-page memo to The Washington Post back in March that outlined several funding options he was considering…."
—
Well, that ought to keep you occupied during the slow moments between gift-wrapping, gift-opening, caroling, feasting, Church service(s), snowball fights and tobogganing (for those who can), playing games, and spending time with family and friends. (Some of us — i.e., introverts — need to relax and spend some time alone, after all.) Happy reading!

Who (or what) do non-theists thank — for whatever they are "thankful" for — on Thanksgiving?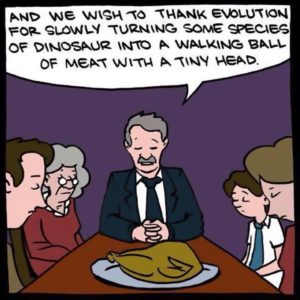 That's the question I was pondering, however briefly, this Thanksgiving. I mean, I think most non-theists here in America participate in the holiday, and you'll often hear them mention things that they are thankful for. But, if one is giving thanks, there needs to be an object to whom or to which that feeling of gratitude is directed and expressed. Right? And it only makes sense if that object is a person; giving thanks to impersonal things is absurd.
But, someone who believes there is no such thing as a supernatural being known as God (or a god) — i.e., in particular, a "supreme being" with some control over their lives and the world around them — has no one, no Person, to thank. Seems to me, the most they can say with any accuracy is that they are expressing to anyone who will listen that they enjoy or appreciate some people and/or things in their lives that got there by happenstance. Or, as one Facebook acquaintance put it, "Today is a day to be THANKFUL for the things that dumb luck has dropped in our laps."
So, it was with great interest that I saw the following audio-podcast posted on Thursday night. In his first "Cold-Case Christianity" podcast in over a year, J. Warner Wallace addresses this exact topic. (Well, that's part of it, anyway.) He mentions that some atheists who have written about this or developed 'secular' benedictions for use on Thanksgiving will direct thanks to people such as the Pilgrims or farmers or the military, etc., for what they have done that benefits that person and/or family, society, the nation, the world. Note that some of these people are dead and others alive, some they know/knew personally and others not. However, Wallace points out that even that is inconsistent within a materialist/physicalist worldview. (I'll leave the explanation to him, 'cuz I want you to listen to the podcast.)
"Why Thanksgiving Will Always Be A Uniquely Christian Holiday (Podcast)"
Wallace takes a brief look at Scripture, too, observing the consistent offering of thanksgiving to God and explaining the link between sin and ingratitude. He also references an article from the previous day, in which he explores the history of "Thanksgiving" in America and the clearly Christian origins and reasons for this day of celebration. Here's the link to "Enjoy The Distinctly Christian Holiday We Call Thanksgiving". And with that I wish you all a…
Happy Thanksgiving!!

"A share in the sovereignty of the state, which is exercised by the citizens at large, in voting at elections is one of the most important rights of the subject, and in a republic ought to stand foremost in the estimation of the law."  — Alexander Hamilton
There have been a lot of articles and Facebook posts lately about the U.S. Electoral College and whether or not it should be altered or eliminated altogether. I might weigh in on that some other time, but not this week. Instead, what I want to bring to your attention is something called "ranked choice voting" (RCV) (aka "alternative vote" or "instant-runoff vote"). I haven't analyzed it in detail, but I really do like what I have read & heard.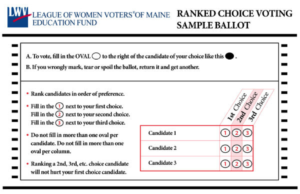 I think I originally heard about RCV awhile ago but never looked into it and soon forgot. What put it on my radar recently was this article: "Maine became the first state in the country Tuesday to pass ranked choice voting". (There are at least 10 American cities that already use this method, as do some European countries.) As per The Boston Globe's Nik DeCosta-Klipa, here's how it works:
"In a ranked choice vote system, rather than simply voting for one candidate, voters rank their candidates by preference — first, second, third, and so on.

Then, if no candidate receives at least 50 percent of the vote after the first choices are counted, the candidate with the least first-choice rankings is eliminated, and the voters who preferred the last place finisher have their vote reallocated according to their next choice. The votes are then recounted and the process is repeated until one candidate breaks the 50 percent threshold."
I am very intrigued by this method, especially given all of the frustration we had this past election season, arguing and struggling over who (if anyone) we could in good conscience vote for. Disadvantages of the current system became all too apparent. The advantages of ranked choice voting? In short, it…
1) "… increases the diversity of views available for voters to consider by allowing candidates from outside the two major parties to compete." (Of course, many places allow for more than two parties to compete, but this system makes it easier for them to stay in the running.)
2) "… resolves the conundrum of strategic voting, in which residents worry that their ballot may have a 'spoiler effect' if they cast it for a third-party candidate."
3) "… results in more civil campaigns,… disincentiv[izing] negative attacks that could alienate voters and forces candidates to broaden their appeal."
Those are some great benefits over the current, 'first past the post' method that dominates the landscape, as it were. Unfortunately, the problem of gerrymandering still exists. Also, there is still the question of whether or not to retain the Electoral College for use in the national general election. In the meantime, though, I would be in favor of using RCV in more local and state elections and maybe the national primaries (for each party).
One variation on RCV that I thought of — which probably exists somewhere and has an official name — would be to use a form of weighted voting. First, though, officials would probably need to limit the number of candidates on the ballot to, maybe, five. Voters would still rank the candidates in order of their individual preference. But, rather than tallying up to see if anyone reached a majority and then shifting votes when necessary, the votes would be weighted — 1st choice gets 5 points, 2nd choice gets 4, 3rd choice gets 3, 4th choice gets 2, 5th choice gets 1. The points would then be added up for each candidate, and the one with the most points wins. I just haven't figured out what to do in case of a tie. (Separate runoff vote?)
If you're interested, the primary source of info about ranked choice voting in the U.S. appears to be the folks at FairVote. Also, a guy named C.G.P. Grey has a series of short vids that help explain RVC and a couple other voting systems and related concepts, which are also worth considering. (For example, the MMP and STV methods sound good for things like legislatures, city councils, and other bodies where a voting district is looking for proportional representation.) You can check them all out at his blog or look for them on YouTube. Here's the one specifically on RVC: