May
15
"Where there is no guidance, a people falls, but in an abundance of counselors there is safety."  — Prov. 11:14 (ESV)
A couple weeks ago, I presented my picks — suggestions and preferences, not predictions — for President, Vice President, and Executive Cabinet. Unfortunately, Cruz and Kasich have now suspended their campaigns and Trump is virtually certain to be the Republican candidate for the general election. So, at least my first two picks are out; but, maybe some of my Cabinet picks will be considered. Who knows? In any case, I have a few more suggestions for other senior positions in the Executive Branch. These first seven are Cabinet-level Officers (i.e., within the Executive Office of the President), even though their offices/agencies aren't officially parts of the Cabinet, and they don't have "Secretary" in their titles.
White House Chief of Staff:  Dinesh D'Souza
o  The White House Chief of Staff is the highest ranking employee of the White House and oversees the Executive Office of the President (EOP). But s/he is no mere office manager. Duties vary from one administration to the other but generally require a mix of both managerial and advisory expertise. As such, one should have a sharp mind, a broad knowledge of "the players", and possibly policy expertise, as well. D'Souza is brilliant, unapologetically conservative, and a former policy adviser to President Reagan. He is a seasoned author, political commentator, and has been a Fellow at both American Enterprise Institute and the Hoover Institution. He even served a stint as President of The King's College in New York. All things considered, I think D'Souza would be a great choice for Chief of Staff in a conservative administration. [UPDATE: After publication, it occurred to me that Hugh Hewitt — law professor, political commentator, & radio show host — would be a very good alternative.]
Director of the Office of Management and Budget:  Rep. Tom Price or Sen. Mike Enzi
o  I considered Rep. Paul Ryan, who has proven his facility with budgets and once turned down this very job offer from George W. Bush when Rob Portman resigned in June 2007. But, he's probably quite happy as Speaker of the House. Rep. Tom Price (R-GA) is currently Chair of the House Budget Committee, and he scores as well or better than does his predecessor, Ryan, according to conservative thinktanks. Price's counterpart is Sen. Mike Enzi (R-WY), Chair of the Senate Budget committee. Enzi has long been ranked one of the most conservative members of the Senate.
Administrator of the EPA:  Christopher C. Horner or Dr. Roy Spencer
o  Assuming the EPA isn't disbanded (which I would not object to), a less obtrusive version should be led by someone who is not sold out to the liberal activist brand of environmentalism. Horner is an attorney and a Senior Fellow at the Competitive Enterprise Institute, who writes (and testifies before Congress and in federal court) against the purported scientific evidence for man-made global warming. Spencer is a meteorologist with a distinguished career as a research scientist. One of his two positions at NASA was as Senior Scientist for Climate Studies at Marshall Space Flight Center. He is also very outspoken — in books and congressional testimony — in his skepticism about claims re the dangers of man-made global warming. Either one works for me.
U.S. Trade Representative:  Linnet F. Deily or Amb. Rita Hayes
o  "The Office of the U.S. Trade Representative (USTR) is responsible for developing and coordinating U.S. international trade, commodity, and direct investment policy, and overseeing negotiations with other countries. The head of the USTR… serves as the President's principal trade advisor, negotiator, and spokesperson on trade issues." I actually considered Donald Trump for this but rejected him for both personal and policy reasons. So,… not really knowing about any SMEs in trade, I looked at a few former Deputy Trade Reps. Deily's background is in international banking, holding various executive positions since 1988. She served as Deputy U.S. Trade Representative in Geneva and U.S. Ambassador to the World Trade Organization from 2001 to 2005, including leading the U.S. team in Geneva in the Doha Round of trade negotiations. Hayes has served in many capacities since the 1980s dealing with international trade and economics. This included various important negotiations while U.S. Chief Textile Negotiator in the USTR from 1996-97. She was then Deputy U.S. Trade Representative and Ambassador to the WTO from Nov. 1997 to Aug. 2001, and she served as Acting U.S. Trade Representative during the transition between Bush and Obama administrations. Both Deily and Hayes appear eminently qualified to serve as U.S. Trade Representative.
U.S. Ambassador to the United Nations:  Condoleezza Rice
o  I mentioned in the previous post that I had a position in mind for Rice, and this is it. Seems like a natural fit. Obviously, her service as National Security Advisor and especially as Secretary of State under President George W. Bush provided her much experience on the world stage, representing the United States and her President in the international community. She is very bright, articulate, and diplomatic. (Note: This is all true, regardless of what one might think of the policies/positions of Rice or Bush.) I just think she would be a great ambassador of the U.S. to the United Nations — assuming, of course, that the U.S. doesn't pull out of the UN completely, as some have recommended.
Chairman of Council of Economic Advisers:  Thomas Sowell, Walter E. Williams, Arthur B. Laffer, or Stephen Moore
o  Sowell is America's premiere economist and free market advocate. He is incredibly bright, insightful, and has been associated with a number of respected institutions. He is my first choice. But, he is already in his mid-80s, so I'm not sure he would welcome the added stress and responsibility of advising the POTUS. Though a bit more libertarian than Sowell, Williams is similarly esteemed; but, he also just turned 80. Laffer is another well-known American economist, who was a member of Reagan's Economic Policy Advisory Board. His "Laffer Curve" theory is somewhat controversial, plus he is in his mid-70s. Moore (b.1960) is an economic writer/policy analyst and free-market/supply-side proponent. He founded and served as president of the Club for Growth but more recently was named Chief Economist, then Distinguished Visiting Fellow, for the Heritage Foundation. His relatively young age definitely works in his favor, here. Now, if we could get them *all* on the Council….
Administrator of the SBA:  Herman Cain
o  Most people remember Cain from his 2012 Presidential bid (before suspending his campaign half-way through the primaries) and subsequent radio show. But, we shouldn't forget his business history. In the 1970s, he worked as a computer systems analyst for Coca-Cola, then as a director of business analysis for Pillsbury. As such, he was assigned to analyze and manage 400 Burger King stores in the Philadelphia area. Pillsbury higher-ups then made him president and CEO of Godfather's Pizza, which made an amazing turnaround under his leadership. (Cain was part of a group that then bought Godfather's Pizza.) He served as Chairman of the Federal Reserve Bank of Kansas City. After leaving Godfather's Pizza, he served as CEO of the National Restaurant Association. He has also served on the board of directors of several companies. All this to say, Cain has intimate knowledge of business and entrepreneurship, which would seem to make him a prime candidate to run the government's Small Business Administration.
The next few are considered important advisory/administrative positions, too, though not Cabinet-level:
Assistant to the President for National Security Affairs (aka National Security Advisor):  Frank Gaffney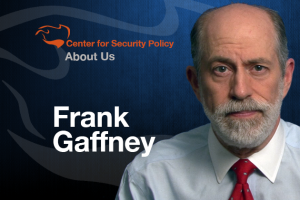 o  Back in March, Cruz appointed Gaffney as part of his campaign's national-security advisory team, though I thought of Gaffney long before that. Many years ago, Gaffney worked for President Reagan as Deputy Assistant Secretary of Defense for Nuclear Forces and Arms Control Policy, then as Assistant Secretary of Defense for International Security Affairs. (However, he was shortly forced out under the new Sec. of Defense.) Nowadays, Gaffney is founder and president of the Center for Security Policy, a pro-Israel advocacy group and national security think tank. He also writes and podcasts on various matters of national security. Some (mostly on the political Left) have accused him of various extremist positions and "conspiracy theories". Regardless, Gaffney is obviously incredibly knowledgeable on security matters, and Sen. Cruz agrees that he would be a valuable asset.
Director of the Office of National Drug Control Policy:  Rudy Giuliani
o  In 1981, President Reagan named Rudy Giuliani as Associate Attorney General, which gave him supervision over federal agencies that included the DEA. But, he really made a name for himself in the 1980s as the tough-on-crime U.S. Attorney for the Southern District of New York, taking down mafiosos, drug dealers, and corrupt financiers. Then, as NYC Mayor, he and Police Commissioner William Bratton instituted policies and programs that greatly reduced violent crime in the city. Giuliani also gained international fame as he led the city in the immediate aftermath of the 9/11/2001 attacks. Since then, he has been involved in endeavors ranging from security consulting to investment banking, as well as offering political commentary on radio and television. Yes, he has come under fire for some of his claims and decisions. (True of most politicians.) But, I think Giuliani has the law-enforcement background (as DoJ attorney and NYC mayor) and toughness to tackle such a role. However, he may have to re-think his approach to certain non-violent crimes (e.g., marijuana possession). He would also be a great candidate for Sec. of Homeland Security, come to think of it.
Chair of the Council on Environmental Quality:  Christopher C. Horner or Dr. Roy Spencer
o  See above rationale for Administrator of the EPA.
Surgeon General:  Dr. Ben Carson or Sen. Rand Paul
o  Carson seems like an obvious choice, given his background as a world-renowned and respected pediatric neurosurgeon. However, his positions on stem cell research and vaccination mandates give me pause. Paul, of course, is also a physician/surgeon. Long before getting into national politics, he was a board-certified and practicing ophthalmologist. He maintains his license and established a humanitarian foundation years ago to provide eye surgery and exams for the poor, many of which he does himself (when Congress is not in session). Either of these gentlemen could be a terrific Surgeon General.
Assistant to the President for Science and Technology and Dir. of the Office of S and T Policy:  Dr. Vern Poythress or Dr. Cornelius G. Hunter
o  Poythress is a Christian theologian and New Testament scholar with several advanced degrees, including a PhD in mathematics. His particular interests include philosophy of mathematics and philosophy of science, and he often writes & lectures on the areas of math and science in relation to theology. Examples of his published books include Philosophy, Science, and the Sovereignty of God; Science and Hermeneutics; and Redeeming Science: A God-Centered Approach (which I currently have on my stack to read). Alternatively, Hunter was once Senior Vice President of Seagull Technology, Inc.; then he went back to school to earn a PhD in Biophysics and Computational Biology. He is now an Adjunct Professor and continues to research and write about matters of evolution and Christian theology. His books include Darwin's God; Darwin's Proof; and Science's Blind Spot. Poythress and Hunter are obviously smart guys and deep thinkers, and either one could be an inspired (ahem!) choice for this position.
There ya go. Again, some of these candidates are more politically moderate/centrist than I prefer, but they would be required to follow their President's directives. There are many more important positions for any administration to fill, of course. For example, what about the Joint Chiefs of Staff, Dir. of CIA, Dir. of NSA, Dir. of IRS, Dir. of DEA, FCC Commissioner (Anjit Pai?), etc.? There are also many more conservative notables who would be great assets in a conservative administration. For example: Sen. Mike Lee, Rick Santorum, Sheriff David Clarke, Gov. Mike Pence, outgoing U.S. Army Chief of Staff Gen. Ray Odierno, Rep. Darrell Issa, etc. On the other hand, they might better serve the conservative cause (and maybe their respective careers) staying right where they are. In any case, I think I'm done with my recommendations. I only hope that Donald Trump — assuming he wins the general election in November — will seriously consider some of the candidates suggested in this post and its predecessor.