Feb
2
Normally, when a conservative such as I mentions healthcare in the UK, it is to decry the largely socialist nature of their system — complete with reports of people waiting for years to get treatment or surgery, plus the occasional horror story from the news of people literally dying of neglect in their hospital beds — and warn against letting our (U.S.) healthcare system go the same way. Rightfully so.
But, just to confuse you all, I actually have something good to report about UK healthcare, this time.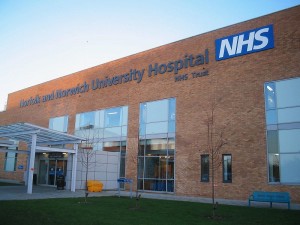 England's National Health Service (NHS) instituted some reforms back in 2006 in order to encourage competition among hospitals. Whereas prices for services in the old model varied as negotiated between buyer (i.e., local public agencies) & seller (i.e., hospitals & clinics), prices under the reform were fixed by a system like that used in the U.S. for Medicare reimbursement. Pre-reform, patients had to go wherever their doctors referred them. With the reform, patients were provided information about timeliness and quality of care by five local hospitals and were able to choose, without price being a consideration. The hospitals now had incentive to improve the quality of their services, since they only got paid when people chose to use them.
A recent study commissioned by the (American) National Bureau of Economic Research (NBER) looked at information on approximately 68,000 discharges per year per hospital from 162 hospitals participating in the NHS reform. Researchers were able to estimate the impact of the competitive model on clinical outcomes and also productivity and expenditure.
"The researchers find that after the reforms, hospitals with shorter waiting lists and higher quality attracted more patients, drew patients from more residential areas, and drew patients from further afield."
Furthermore,
"We find that the effect of competition is to save lives without raising costs. Patients discharged from hospitals located in markets where competition was more feasible were less likely to die, had shorter length of stay and were treated at the same cost [as patients in less competitive markets]."
It is estimated that the program resulted in 3,354 life years saved, valued at £227 million (~$350 million) per year. This estimate only accounts for short-run reductions in mortality rates. It is believed that net-benefits might very well increase if longer-run improvements, along with other less well-measured aspects of quality, were able to be factored in.
I'm not sure I like the idea of the NHS fixing the prices. (Seems to me, competitive pricing would be good, too. Ah, well. One step at a time.) But, other than that, I think the experiment sounds like a smashing success! I sincerely hope they broaden the program and continue to head in that direction.
Tell me again why the U.S. should want a more socialist, less competitive healthcare industry? And don't tell me that Obamacare-type policies will somehow save money, increase competition, and improve quality of care for patients. We all know that's a load of bull.