Dec
30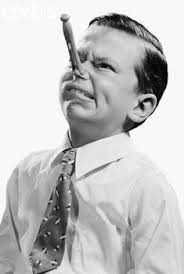 That's right, this is a list of lists. But, don't worry — it's relatively short. I didn't actually read a lot of year-end lists, but these three were among the best I came across. They sort of go together, and I (obviously) felt they were worth sharing. Unfortunately, they (mostly) constitute a sad commentary on society and politics in the United States today.
This first list is concerned with American culture, as represented by an interesting mix of entertainment "winners" and "losers".
"2013 Cultural Winners and Losers"
If it weren't for the triumphs of "Duck Dynasty" and "Despicable Me 2", I'd say we all lost. (Otoh, I did like reading how much certain other properties lost dollar-wise.)
The next list is, as indicated by the title, a retrospective (w/ plenty of video clips) on the various instances of hypocrisy, betrayals of the People, idiocies & clueless claims, and general lack of honesty or integrity by many Democrat politicians this past year — the Lefter, the worser. (Note how often Nancy Pelosi shows up?)
"The 35 Biggest Democrat Fails of 2013"
Number 29 is probably my favorite, though #s 12 & 10 were pretty good, since they involved Jay Carney (aka "Dilbert, Jr.") finally admitting the truth. (And I actually blogged about #18, at the time.)
The final list points the finger right at the top of the "D" heap — POTUS. The President has been quite vocal about his disappointment with the Constitution and his willingness to disregard it — in direct violation of his oath — in order to further his and his biggest supporters' agenda(s). (Some of his cronies in Congress are just as bad.) I've been considering putting together something like this myself. It isn't a complete list of his law-skirting and Congressional runarounds, but it's a manageable start….
"President Obama's Top 10 Constitutional Violations of 2013"
Shortly after beginning this post, I answered a survey to gauge support for a Congressional Inquiry into Impeachment of the President. If I hadn't already been aware of enough of his unconstitutional actions to make me favorable toward impeachment, the violations included in this final list would have convinced me. The man never should have gotten close to the Oval Office, and he proves it every day!
Sorry to end on a downer note, but perhaps this reminder will inspire someone — or, hopefully, multiple someones — to get more involved in the social and political issues that shape this nation and affect the world around us. If you haven't already, make 2014 the year you find some way to speak up, get involved, and make a positive difference!
Happy New Year!!