Mar
16
You know her as the author of the phenomenally successful "Harry Potter" book series for young adults, which was then turned into the phenomenally successful "Harry Potter" movie series. Her name, of course, is J.K. Rowling ("Jo" to her friends), and she is loaded — the first author to reach a net worth of a billion U.S. dollars.
She has made some shrewd moves in her business dealings, isn't overly ostentatious, and seems to be set for life. (She also donates millions to charities and philanthropic causes.) Like many creators, she loves her craft and has many stories to tell. Not just about Potter and friends, though.
In addition to expanding on the Potter "universe" in various media, Rowling has ventured into adult fiction. Her first non-H.P. book, The Casual Vacancy (2012), was fairly successful but not blockbuster. One critic called it "perfectly fine, but in no way outstanding." Rowling's next was a mystery titled The Cuckoo's Calling (2013), published under a pseudonym ("Robert Galbraith") ostensibly so it would sink or swim on its own, without having the advantage of Rowling's fame. It got mixed reviews but then became a bestseller when one of her attorneys let slip that Galbraith was Rowling. (He has since been fined 1,000 pounds ($1,650) and issued a sternly-written warning.) Well played. A sequel to the mystery, The Silkworm, with returning characters Cormoran Strike and Robin Ellacott, is set to be published on June 24, 2014.
"Not fair!!!"
That's the cry of some second-tier authors, particularly novelist Lynn Shepherd, who think Rowling has enough money & fame and should give other poor writers a chance at success. In an article at the Huffington Post, Shepherd claims that anything by Rowling can't help but dominate the booklists, reviews, bookstore shelves, etc., thereby crowding out any lesser-known talents that might otherwise deserve attention and to get their shot at fame & fortune. Being a crime novelist, Shepherd doesn't have a problem with the Rowling juggernaut eclipsing other writers in the young-adult section. But, when it hits closer to home (i.e., the adult market), she pleads with Rowling to remember her humble beginnings and put down her pen.
"[Y]ou've had your turn. Enjoy your vast fortune and the good you're doing with it, luxuriate in the love of your legions of fans, and good luck to you on both counts. But it's time to give other writers, and other writing, room to breathe."
Shepherd realizes it might sound like the sour grapes of a jealous also-ran but assures us it's more than that. I actually believe her on this account. But, she is reaping the "rewards" of voicing her opinion, receiving tons of hostile comments and one-star reviews for her own books on Amazon. (Ouch! That's gotta hurt!) Those legions of Potter/Rowling fans can be very loyal, if blindingly so. Many admit that they haven't even read Shepherd's books and are retaliating against the Huffington Post article. They claim they "don't have to [read them] in order to write a review," which is an allusion to Shepherd's admission that she hasn't read the Potter books. But, that is totally irrelevant to Shepherd's reasoning for her plea to Rowling.
I can also understand Shepherd's thinking, especially as it concerns her own livelihood. Rowling is obviously set for life and, indeed, does not need to write or produce anything else ever again. But that isn't the point. In fact, it is wrong-headed and betrays a zero-sum approach to economics/business on Shepherd's part. The assumption is that there is only so much fame and fortune to go around — i.e., the "pie" is only so big –, so every success by person A necessarily takes away from person B, and maybe from C & D, too. But, in a free market, capitalist economy, the pie can grow, providing more opportunities for more successes without needing to reduce or take away anyone else's success.
Obviously, I disagree with Shepherd's request. Ironically, though, Rowling should not. Here's what I mean…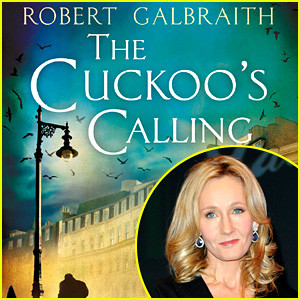 From what I understand, Rowling is rather leftist/socialist, politically-speaking. These leanings were only hinted at occasionally in the Potter books — e.g., the members of the Order of the Phoenix tend to be named after Fabian Socialist leaders from the early 20th century. But, they come through much more clearly in her "grown-up" books. As Jerry Bowyer points out in his op-ed at Forbes, Shepherd's zero-sum thinking falls right in line with the Keynesian redistributionism and stagnationism of Rowling's "labourite, semi-socialist Fabianism". (That's a lot of isms.)
"If the massive redistribution of wealth is a moral imperative, then how can Rowling and any of her readers who are fellow political travelers argue that redistribution of market share, shelf space and fame are not? After all, these things are sources of wealth. If the rich getting richer, income gaps, inequality, winner-taking-all, and all of that stuff really are problems, then Rowling is a great offender and an all-taker, if there ever was one, who has pushed inequality in publishing to new heights. She's not top one percent; she's top one percent of one percent…. Rowling really should embrace fairness and give someone else a chance."
Of course, neither Bowyer nor I think such reasoning is theoretically well-founded or practical. The U.S. may be moving leftward under the current administration, and the UK may already be semi-socialist, but where and to the degree that the market is reasonably free to work, capitalism still proves itself better for all concerned. Even struggling writers.
So, what to make of all this?
I realize this is easy for me to say, but… I respectfully suggest that Ms. Shepherd reconsider her marketing strategy and perhaps get a different agent or publicist. Some of the earlier Amazon reviews indicate she may need to adjust her writing style, too. If she is truly a talented writer, then she is bound to break out of the pack eventually, provided she can find the right combination of product, representation, market, and timing. She might even be able to learn something from Rowling.
As for Ms. Rowling, I don't know if she has or will officially respond to Shepherd, but I say, "Write on, Macduff, and damned be him who first cries 'Hold! enough!'"