Apr
16
"You guide me with Your counsel, and afterward You will take me up in glory. Who do I have in heaven but You? And I desire nothing on earth but You. My flesh and my heart may fail, but God is the strength of my heart, my portion forever."  — Psalm 73:24-26 (HCSB)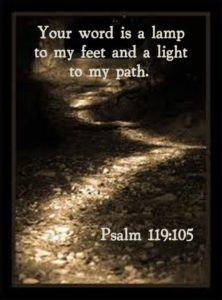 I wouldn't say I'm a huge fan of old hymns, but there are a few that I like. I thought I'd share one of my favorites today: "Be Thou My Vision". It isn't specifically Easter-ish but more about living a life pleasing to God with Him as our guide and priority. I love the Celtic sound and feel of it. In fact, it was originally an Old Irish Hymn, "Bí Thusa 'mo Shúile" (or "Rop Tú Mo Baile") by 6th-century Irish poet Dallán Forgaill. Mary E. Byrne translated it into English in 1905, and Eleanor H. Hull versified the text in 1912, though some have made slight revisions since then. The current tune is an arrangement by David Evans of SLANE, an old Irish folk tune, first paired with Hull's verse in 1919 by Leopold Dix.
Be thou my vision, O Lord of my heart;
Naught be all else to me, save that thou art.
Thou my best thought, by day or by night;
Waking or sleeping, thy presence my light.
Be thou my wisdom, and thou my true word;
I ever with thee and thou with me, Lord.
Thou my great Father; thine own may I be,
Thou in me dwelling and I one with thee.
Riches I need not, nor vain, empty praise;
Thou mine inheritance, now and always;
Thou and thou only first in my heart,
High King of heaven, my treasure thou art.
High King of heaven, my victory won,
May I reach heaven's joys, O bright heaven's sun!
Heart of my own heart, whatever befall,
Still be my vision, O Ruler of all.
Here are a few versions I like, and I hope you will, too:
Nice harmonies on this one…
This one is quite haunting…